DID YOU KNOW?
Studies show that 27.8% of dogs that have visible tartar will have disease found on dental radiographs. While dogs that have at least one visibly diseased tooth have an even higher percentage for other disease only detected by radiographs. Cats have a 41.7% chance of having diseased teeth only detected by radiographs, while teeth appear visibly normal. Diseased teeth can cause harm to your pets overall health and are undetectable without radiographs.
THIS IS WHY DENTAL RADIOLOGY IS VERY IMPORTANT TO COMPLETE DENTAL CARE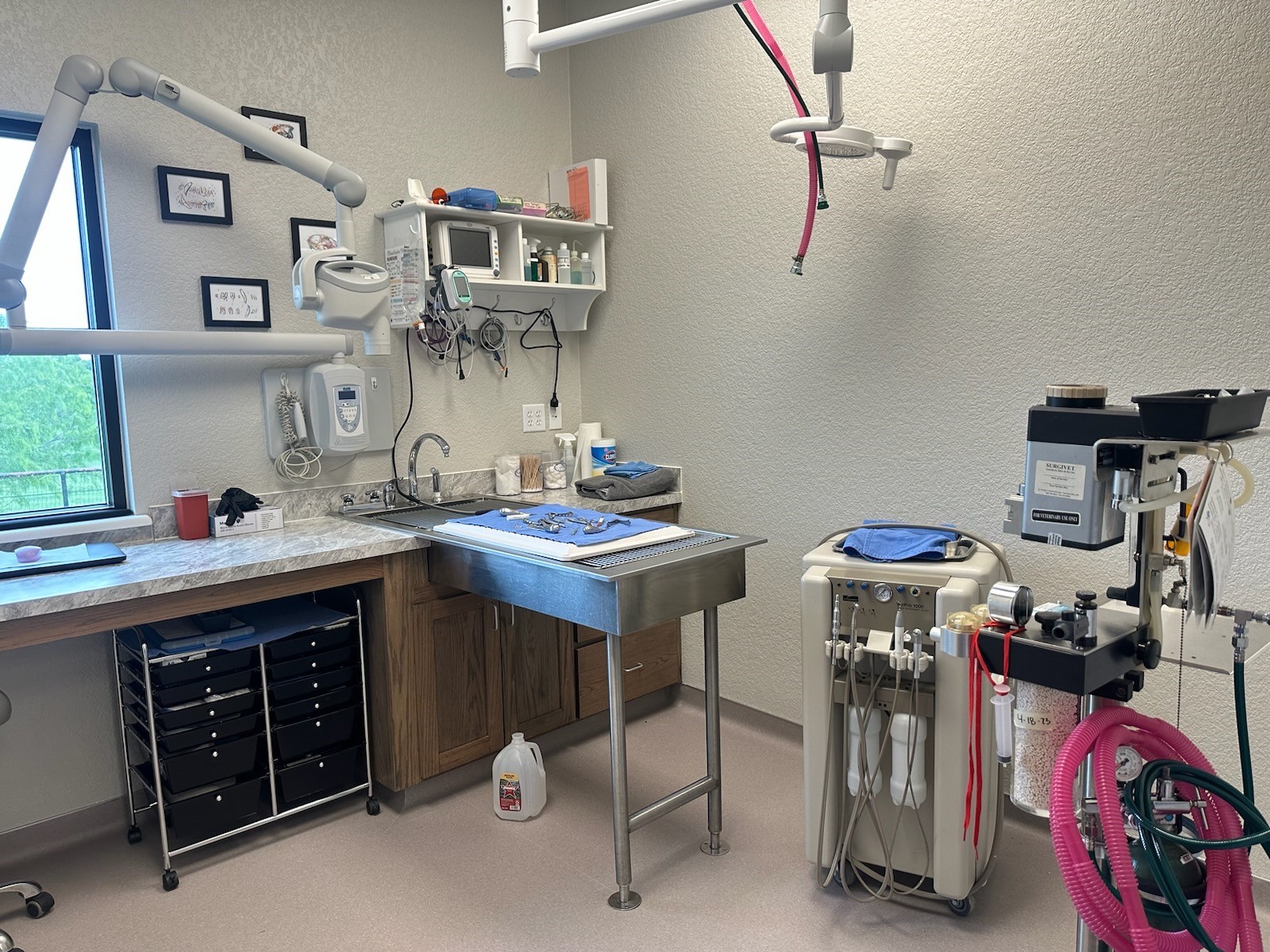 We offer a gold standard dental procedure, this includes:
Pre anesthetic lab work
IV catheterization with fluids during the procedure 
Full anesthetic monitoring for the entire procedure
Full dental radiographs (Radiographs are reviewed by the veterinarian, to determine if there are any extractions that need to be performed)
Deep cleaning and polishing of all teeth
Dental care kit goes home with every patient after receiving a dental procedure.
We also offer Gingishield and enamel sealant that helps to protect the teeth. This is offered and charged as a different service. It is not included in our dental packages.